Social Media Marketing
Social Media is here to stay. It's the new word of mouth machine that drives customer perceptions and purchasing decisions.
There is no doubt that social media is increasingly becoming a huge part of our daily lives. Facebook records 60 million status updates that inform people of what friends are doing. Twitter records 50+ million tweets a day and a large number of that is news from around the world. We no longer search for news, the news simply finds us. This term has been coined the "buzz". Still in its infancy social media brings internet users together in ways that was never achievable in the past. Now internet users can connect with others with similar tastes, and build trust over time, the same way you build trust with people you meet face to face. This new phenomenon is sure play an integral role in business marketing strategies for years to come.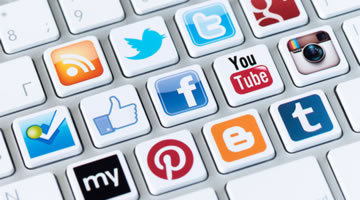 Grow Your Social Net Worth
Are you new to social media? Does your account not have enough likes or fans as you wish it did? Gain greater social reach and increase your reputation with our Social Boost package. Increase your likes on Facebook. Gain more views on your YouTube videos. Attract more followers on Twitter and Instagram. OutBoost Media® has the tools to help grow your social media network.
Go Beyond Mere Likes and Follows
While most brands are focused solely on increasing Fans and Followers, the smart ones are looking beyond Likes, towards building genuine, long-term relationships with their prospects and customers. OutBoost Media® can help you determine the proper strategy to increase user engagement with your social campaigns. From choosing the right social networks to implementing content we can help you avoid costly errors and ineffective posting.
Fresh Content for your Social Networks
Are you looking to generate buzz around your company? If you are, then you must accept this statement: Content is king. You need to create content that people want to talk about. Keeping up to date with all the tasks associated with maintaining social presence can be exhausting. OutBoost Media® can help to alleviate the burden of social media management and allow you to focus on running your business.
Guerrilla Marketing Tactics of the Digital Age
Social Media isn't just about brand awareness. Using certain techniques you can boost your sales team's effectiveness. Social Prospecting has arrived to save business development and sales & marketing people from the low response rates typically generated from cold calling and email marketing. A well planned social prospecting campaign can generate a 10-25% response rate.
Provide Value While Building Relationships
Using comment marketing intelligently, while providing value, is a great way to build relationships, earn links, and expose your brand to a completely new audience. Commenting should be aimed in building awareness, trust, and likability. But it should always be remembered that there are also things that should be avoided like focusing too much on link building, very shallow comments, creating multiple profiles.
90% Of Customers Will Recommend Brands After Social Media Interactions
12 Stats You Should Know About Social Media
The fastest growing demographic on Twitter is the 55–64 year age bracket.
189 million of Facebook's users are 'mobile only'
YouTube reaches more U.S. adults aged 18–34 than any cable network
Every second 2 new members join LinkedIn
Social Media has overtaken porn as the #1 activity on the web
Average time per month spent by Instagram users: 257 minutes
93% of marketers use social media for business
81% of U.S. online consumers trust information and advice from Pinterest
79% of smartphone owners keep their phone with them for all but two hours of their day
25% of Facebook users don't bother with privacy settings
Moms are 61 percent more likely to visit Pinterest than the average American.
59 percent of Interbrand's top 100 brands are on Instagram.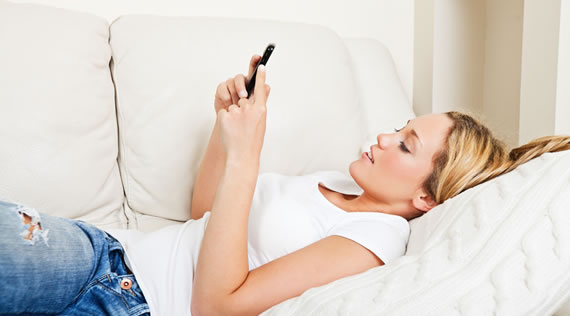 Social Media Management Across Multiple Platforms
It all starts here. We establish your presence on those social networks that will provide the most benefit to your business. Options include Facebook, Twitter, LinkedIn, Google+, Pinterest, FourSquare and many others.
Social Media Consulting That Turns Fans Into Customers
Put our expertise to work for you. Our analysts are social media gurus that have years of experience in growing internet audiences by entertaining and educating customers. A social media consultant works with all of our clients to plan a strategy that will not just bring in fans, but will generate real leads and build brand loyalty.
Publish Fresh Interactive Content to your Social Media Accounts
Making the most of social media requires regular activity. We do that for you so you can focus on running your business. Car dealership? Restaurant? Insurance Agency? Dentist? We operate in over 40 different verticals and will assign an experienced community manager to your account.
Social Media Marketing Turns Prospects Into Customers
Social networking isn't just about talking. It's about generating leads for your business. We manage sophisticated lead capture campaigns that involve not just fans or tweets but also include e-mail addresses, names and addresses of prospects, as well as cellular phone numbers. This data is then provided to you so that your business can turn prospects into customers.